PNND mourns the passing on February 6, 2019 of Co-President Paul Dewar (Canada), an amazing humanitarian, educator and parliamentarian.
Dewar joined PNND just after being elected to parliament in 2006, and became PNND Co-President in 2015. He played important roles in advancing nuclear risk-reduction and disarmament in the Canadian House of Commons and also at the NATO Parliamentary Assembly and OSCE Parliamentary Assembly.
During his time in parliament, Paul also served as the Official Opposition Critic for Foreign Affairs and as the Chair of the All-Party Parliamentary Group for the Prevention of Genocide and Other Crimes Against Humanity.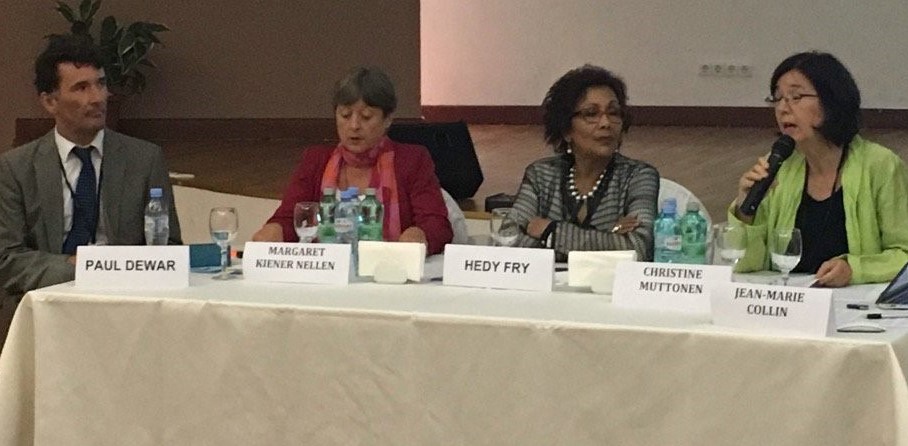 'Paul Dewar was a superb parliamentarian in every sense: commitment to ideals, strategic competence, and very caring about his constituents,' says Senator Douglas Roche, founding Chairman of PNND. 'He fully understood the quagmire that nuclear disarmament has become, but never lost his vision of a nuclear weapons-free world.  Thus he became a leader in Canada — in both Parliament and civil society — for real progress towards the elimination of nuclear weapons. His leadership within the PNND family was widely respected. His inspiration lives on and continues to challenge everyone who works for nuclear disarmament.'
After being diagnosed with terminal brain cancer in February 2018, Paul Dewar decided not to retreat from life in his last few months, but to continue to be actively engaged. He founded Youth Action Now to support grassroots change driven by young people.
'When I was younger, I looked around the world and saw famine, poverty, pollution and conflict and thought kids could do a better job — they should rule the world!' said Dewar on founding Youth Action Now.  'I still believe that young people should have a voice and a space to make a difference not just for their sakes but for all of us. Youth Action Now will promote young people's civic participation and unleash their power by strengthening grassroots action and collective leadership.'
Click here for a video message from Paul about founding Youth Action Now.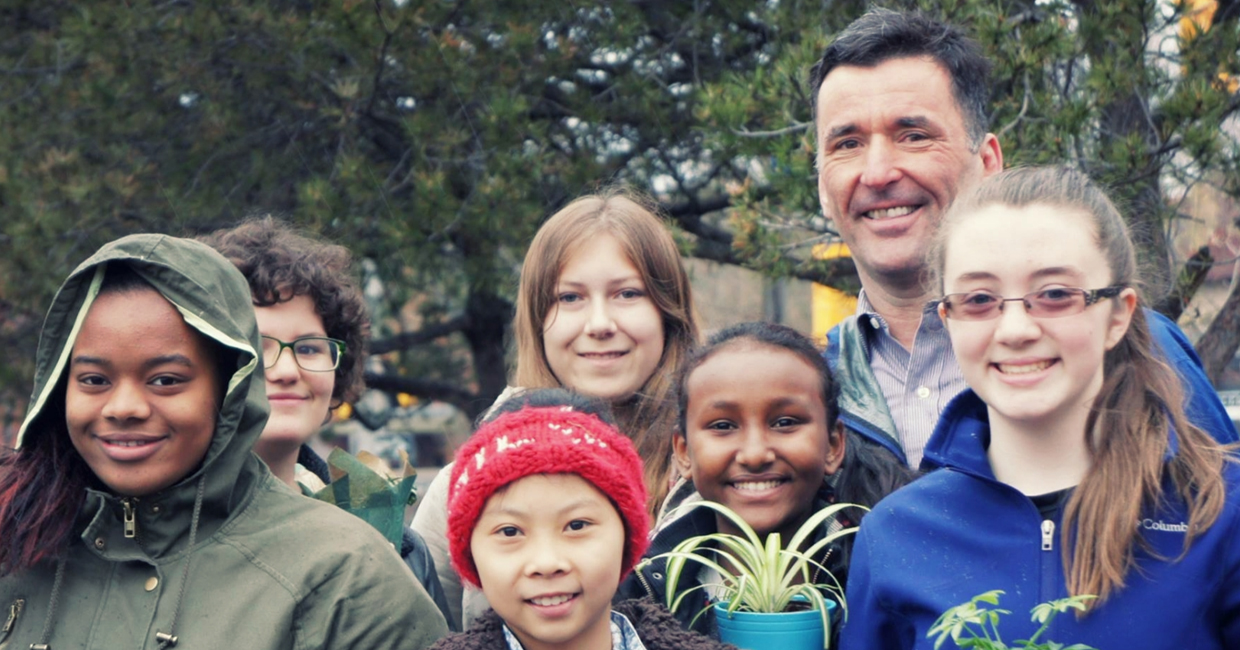 He continued being active on international peace and disarmament right up to the end. Just last month he joined other legislators (mayors and parliamentarians) and civil society leaders in the Basel Declaration on Disarmament and Sustainable Security, a joint letter to Presidents Trump and Putin and to the parliamentary and congressional leaders in Russia and the USA on the INF Treaty and other arms control and disarmament measures.
Paul Dewar's legacy will continue through PNND, Youth Action Now and other organisations in which he took leadership, and also in the enduring power of his actions, the eloquence of his words and the integrity of his personality.
In a letter posted on Youth Action Now website just before he passed away (full letter reprinted below), Paul said that: 'May we gather our courage and stand together in moments of despair, and may we be bound together by joyous celebration of life. We are best when we love and when we are loved. Shine on like diamonds in the magic of this place.'
'We honour Paul for his positive energy and action for family, community and the world,' says Alyn Ware, PNND Global Coordinator. 'His life was well lived. He was  a wonderful person who will be sorely missed.'
Goodbye letter from Paul Dewar
Dear Friends,
The time has come for me to say goodbye. While I have left this place physically, I have some final words I'd like to share.
I want to say thank you. My whole life was filled with the kindness of the people of Ottawa, but never did I feel the true depth and generosity of your love more than this past year. You were a constant source of comfort and solidarity for me and my family. I am so grateful for all that you have done.
I told you that I thought my illness was a gift and I genuinely meant that. In this time in between, I got to see the wonder of the world around us. This reinforced my belief that inherent in our community is a desire to embrace each other with kindness and compassion.
In my time on this earth, I was passionate about the power of citizens working together and making a difference.
I wanted a Canada where we treat our fellow citizens with the dignity, love and respect that every one of us deserves.
I wanted a world where we reduced suffering and increased happiness. A world where we took better care of each other.
I had the privilege to travel and see that despite our many unique differences, we are all ultimately driven by the same desires for community, belonging and fairness.
It is easy sometimes to feel overwhelmed by the gravity of the challenges we face. Issues like climate change, forced migration and the threat posed by nuclear weapons. It's hard to know how to make a difference.
The secret is not to focus on how to solve the problem, but concentrate on what you can contribute – to your country, your community and neighbours.
Start from a place of compassion and be grateful for all that Canada has to offer – especially the natural beauty that surrounds us, and the music that brings us so much joy.
True change can only come when power is transferred to young people unburdened by cynicism. That's why I used what energy I had left this year to create Youth Action Now. Hopefully, it will help unleash the power of the young people in our community to make a real difference. I hope you will be inspired to be a part of that project and continue my work.
Ottawa, don't stop now. Let's show our strength together. Let's embrace the vision of Algonquin elder William Commanda for an authentic and organic future, rooted in the wisdom of the Indigenous people upon whose land we reside.
Let's exemplify how to save our biosphere, right here, with the protection of our beloved Ottawa River and Gatineau Park.
Let's make more art. Let's play more. Let's embrace each other in these days of cynicism and doubt.
Let's welcome those who need a safe home. Let's empower those who have been left behind.
Let's nurture and grow with peace, love and unity. Let's join hands and hearts to see the beauty in ourselves through the soul of our city.
In the stoic stillness of my journey,
I have found my way to peace.
May you keep building a more peaceful and better world for all.
Let this sacred ground be a place for all.
Let the building of a better world begin with our neighbours.
May we dream together.
May we gather our courage and stand together in moments of despair,
and may we be bound together by joyous celebration of life.
We are best when we love and when we are loved.
Shine on like diamonds in the magic of this place.
SMILE AND PLAY…
LAUGH AND DANCE…
GIVE AND SHARE…
My love to you always,
/Nike_7_1