Parliamentarians for Nuclear Nonproliferation and Disarmament (PNND) and the Embassy of Kazakhstan to the Czech Republic will hold the Premier screening in the Czech Republic of the film "Where the Wind Blew" which will take place on Tuesday, 12 September 2017 to commemorate the International Day against Nuclear Tests.
Where the Wind Blew, a 72-minute documentary, tells the stories of populations in Kazakhstan and the United States who continue to suffer from the trans-generational impact of nuclear tests, conducted by the Cold War super powers, in their race to acquire ever more deadly arsenals in the name of national security.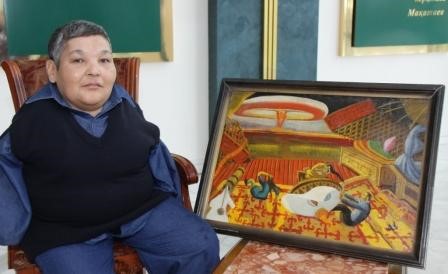 See a 2-minute preview of Where the Wind Blew.
The film serves as a timely reminder of lessons learned about the impact of nuclear weapons, lessons that warrant renewed attention in light of the current state of world affairs where the threat of nuclear weapons use – by accident, miscalculation or intent - has returned.
The event, which will be held in English, will include a reception from 17:15, film screening from 18:00 and a panel discussion after the film featuring:
Mr André Singer, the award-winning producer and director of the film;
Mr Alyn Ware, PNND Global Coordinator;
Mr Serzhan Abdykarimov, Ambassador of Kazakhstan to the Czech Republic;
and other guests committed to ending nuclear tests and achieving a nuclear-weapon-free world.
For more information and registration contact: info@pnnd.org  
Air Jordan 1 Mid Black White Shoes Best Price 554724-113 – Buy Best Price Adidas&Nike Sport Sneakers